Like us on Facebook
April 15th - 24th is already in session
April 29th - May 8th is open for registration. Let us know if 7-8am (12 spots left) or 7-8pm (3 spots left) works for you.
Email, call, or stop by to reserve your spot ! Each time slot is capped at 12 participants.
Brands We Support
CrossFit Kids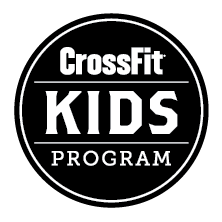 UPCOMING EVENTS:
May 24th (10:00am to ???) - WOD For Warriors "21 Gun Salute"
(Register by clicking logo below)
JUNE 1ST - Olympic Weightlifing Seminar with Ursula Garza Papandrea
10am-1pm "Intro to Weightlifting" Capped at 12. $50/person
2pm-5pm "Intro to Weigthlifting" Capped at 12. $50/person
5pm-7pm "Weightlifting Session" Capped at 10. $50/person
* Click photo below to read more about Coach Ursula
Workout of the Day
04/25/2014
FIRST OFF, COME IN WITH A PLAN….
Come in during normal class hours, warm up on your own, and do something like:
Make up a missed WOD
Retest a WOD you've done before
Do a Benchmark WOD ("girl", "hero", or "max lift/effort")
Do a WOD I put on the board, but be prepared to not like the option I put.
Work on skills, techniques, strengths, weaknesses, or simply work on mobility/core.
If you missed a Monday, Tuesday, or Thursday we prefer you make-up the progression work you missed. We do Back Squats on Mon/Thur and Shoulder Press on Tue. A coach can advise you on what you missed.
For those just out of Foundations you'll do "Baseline" and recored HERE:
For Time:
500m Row
40 Air Squats
30 Abmat Sit Ups
20 Push Ups
10 Pull Ups
Average time logged (7 users): 18 mins 57 secs
Expand Details
Today, 04/24/2014
Average time logged (31 users): 12 mins 22 secs
Expand Details
Yesterday, 04/23/2014
Average rounds logged (28 users): 53 rounds
Blog
Jeromy Speciale
04/02/2014
Greetings SACF Folks!
It's now time to celebrate another amazing athlete! Our April Spotlight shines on someone who embodies Team Spirit and a love for San Angelo CrossFit! It's none other than Jennifer Wood! Jennifer was there for our very first workout ever, CrossFit for Hope, on June 9th, 2012. At that time, Wood hadn't even gone through Foundations but she had a great time and hasn't stopped since! Wood is always there to support her fellow crossfitters, even making it to a few out-of-town competitions simply to support SACF in action.
Wood, thanks for always arriv>
Continue Reading
Jeromy Speciale
03/04/2014
Hey y'all! Things are moving fast and furiously right now! We have a ton of new people as well as over 40 people registered in the CrossFit Games Open. Most people are not registered this year but your goal needs to be to do everything you can to prepare for next years open. Be Better Than Yesterday! Be consistent and don't just go through the motions in life!
Even though the gym is hopping we always pause to recognize one of our awesome athletes. This month, the spotlight shines bright on a guy we all love. Well, as you can tell from the pic, some love Orlando more tha>
Continue Reading
Jeromy Speciale
02/09/2014
Hey SACF,
I just want to discuss the upcoming open and how we'll be handling it at SACF. First off, Registration for the 2014 CrossFit Game Open is already live.
The Open basics:
Registered participants will compete in five workouts over five weeks to be ranked both worldwide and regionally.
The first Open workout will be released Thursday, February 27th at 7pm CST. The results from each week's workout will need to be submitted online by the following Monday at 7pm CST.
Only the top 48 men, 48 women, and 30 teams from each region will move on to Regionals.
Masters w>>
Continue Reading