Like us on Facebook
March 4th - 13th is already in session. Choose 7-8am or 7-8pm.
March 18th - 27th is open for registration
Email, call, or stop by to reserve your spot ! Each time slot is capped at 12 participants.
Brands We Support
CrossFit Kids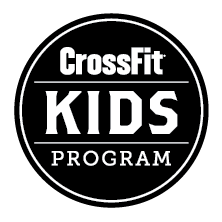 UPCOMING EVENTS:
Workout of the Day
Today, 03/07/2014
FIRST OFF, COME IN WITH A PLAN….
Come in during normal class hours and do something like:
Make up a missed WOD
Retest a WOD you've done before
Do a Benchmark WOD ("girl", "hero", or "max lift/effort")
Do a WOD I put on the board, but be prepared to not like the option I put.
Work on skills, techniques, strengths, weaknesses, or simply work on mobility/core.

REGISTERED FOR THE CROSSFIT OPEN? Here's my conditioning and skill work program for you.
14 Rounds of:
A1. 30 sec Sprint (run or row...bring a watch if you run)
A2. 30 sec Jog or Light Row

B2. Practice your Overhead Squat and Chest 2 Bar Pull Ups
Practice your Overhead Squat and Chest 2 Bar Pull Ups as much as you need. Don't overdue it to where you're going to be tight on Saturday ..... and please, for the love of Baby Jesus don't rip your delicate hands.

NOT REGISTERED FOR THE CROSSFIT OPEN? You can do this:
For Time:
1200m Run (or 1500m Row)
60 Abmat Sit Ups
40 Slam Balls
20 Pull Ups
400m Run (or 500m Row)
Average time logged (9 users): 10 mins 59 secs
Expand Details
Yesterday, 03/06/2014
Average rounds logged (16 users): 26 rounds
Expand Details
03/05/2014
Average time logged (28 users): 26 mins 4 secs
Blog
Jeromy Speciale
03/04/2014
Hey y'all! Things are moving fast and furiously right now! We have a ton of new people as well as over 40 people registered in the CrossFit Games Open. Most people are not registered this year but your goal needs to be to do everything you can to prepare for next years open. Be Better Than Yesterday! Be consistent and don't just go through the motions in life!
Even though the gym is hopping we always pause to recognize one of our awesome athletes. This month, the spotlight shines bright on a guy we all love. Well, as you can tell from the pic, some love Orlando more tha>
Continue Reading
Jeromy Speciale
02/09/2014
Hey SACF,
I just want to discuss the upcoming open and how we'll be handling it at SACF. First off, Registration for the 2014 CrossFit Game Open is already live.
The Open basics:
Registered participants will compete in five workouts over five weeks to be ranked both worldwide and regionally.
The first Open workout will be released Thursday, February 27th at 7pm CST. The results from each week's workout will need to be submitted online by the following Monday at 7pm CST.
Only the top 48 men, 48 women, and 30 teams from each region will move on to Regionals.
Masters w>>
Continue Reading
Jeromy Speciale
02/06/2014
Greetings Beasts .... with a side-effect of Beauty!
I hope this blog finds you doing infinitely awesome! Training at the gym has been freakishly killer most days and then freakishly quiet on others. I don't want to call you out if you've been inconsistent but YOU KNOW WHO YOU ARE! I realize the weather has created more sickness than usual but let us know if you're encountering obstacles so we can do anything we can to help. I'd also ask you to revisit our "Consistency Plan". Don't get left in the dust!
On a positive note, it's time to recognize a true leader in our gym. >
Continue Reading